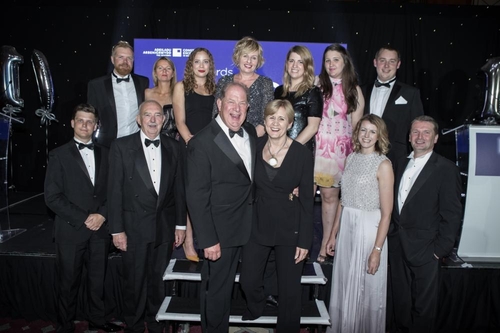 Merry Christmas/Nadolig Llawen


CEW would like to wish everyone in Welsh construction the very best for Christmas and the New Year!


From all of the staff, board members and our associates to all of you: have a great time. We could not achieve what we do on behalf of the industry without the support, ideas, encouragement and enthusiasm shown during the past year and every year. We look forward to your continued support during 2017.


Have a lovely Christmas and a safe, healthy and prosperous New Year full to the brim with great projects and plenty of collaborative working!


Hoffwn ddymuno Nadolig Llawen a Blwyddyn Newydd Dda i chi gyd oddiwrth CEW.


Ni allwn gyflawni'r gwellianau yr ydym yn ei wneud ar ran y diwydiant heb y cymorth, syniadau , anogaeth a brwdfrydedd a ddangoswyd ganddo chi yn ystod y flwyddyn ddiwethaf a bob blwyddyn cyn hynny. Felly, gobeithiwn y cewch amser gwych dros y gwyliau a cofion gorau gan ein staff ac aelodau ein Bwrdd.


Rydym yn edrych ymlaen at eich cefnogaeth barhaus yn ystod 2017 a gobeithio y daw'r flwyddyn newydd llond sach o gyfleuon cyffrous.